Give Yourself The Edge: Pre-Sale Home Renovation without the Upfront Cost
Let's face it. Getting a home ready for sale requires more than just moving furniture and cleaning. In today's ultra-competitive marketplace it is often the homes with fewest issues that have the shortest listing times and achieve the best selling price. And it is not only 50-year-old houses that need work. Often 10-year-old homes require updating to bring them into line with market expectations of today's buyers.
The numbers dictate that properties with deferred maintenance or outdated finishes are seeing fewer and lower offers as well as longer market times. This directly affects sellers who may be leaving a lot of money on the table by rushing a home to market without making necessary improvements and face the reality of possibly having to decide to make major concessions during a sale.
I am happy to say that @ Properties has formed two partnerships to directly address the financial and complex logistical challenge of updating a home to get it to market and have the shortest list time and reach its maximum price.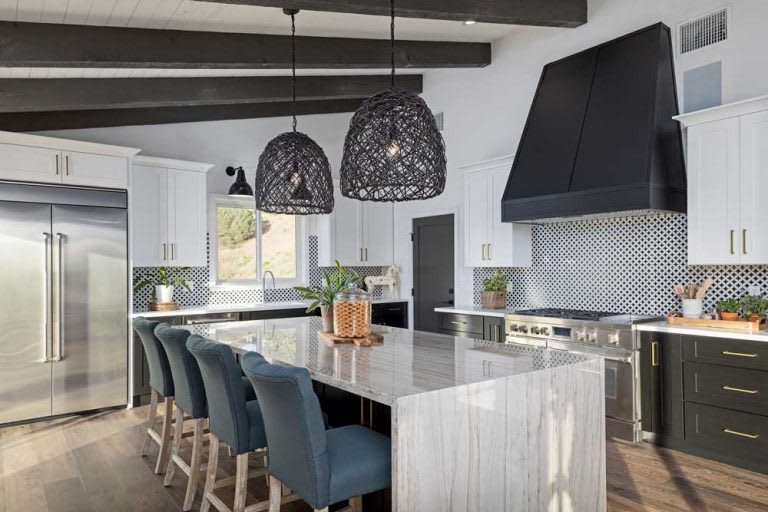 Curbio is a national pre-sale renovation service whose website byline sums it up: Renovate now. Sell for More. Pay at Settlement. Curbio leverages national buying power and technology to streamline the process and lower costs. Each job is run by a local, in-house project manager.
Renovation Sells performs the same service as Curbio but is a Chicago-based company working in the Chicagoland region. Renovation Sells work alongside realtors and homeowners, making cosmetic updates to help eliminate long market times and future price reductions. Most of Renovation Sells' projects are completed within 14 days.

Working exclusively with real estate agents, both companies focus on renovation projects that deliver maximum value in the marketplace. They manage design and construction from start to finish, and best of all, they collect payment at closing – using the equity in your home as collateral – so that sellers don't have to come out of pocket before their home is sold.
Once renovations are done, your @properties agent will determine a listing price and come up with a comprehensive marketing plan featuring photos and video of the remodeled home.
The ultimate goal is for the increased value to more than offset the cost of renovations, and for the home to sell more quickly than it would have in its former state. And both Curbio and Renovation Sells can offer dozens of Chicago-area case studies that prove those very outcomes.
Contact connie@conniedornan.com to get a full rundown on the process of renovating with Curbio or Renovation Sells.